Hear From AgTech Experts, Interact With Peers, And Offer Perspectives To Help Shape The Future Of Precision Agriculture
Agenda as of October 5, 2016
9:00 a.m. – 5:00 p.m.
Registration Open
9:00 a.m. – 11:00 a.m.
International Breakfast – invitation only
1:00 p.m. – 1:15 p.m.
Welcome and Opening Remarks
Speakers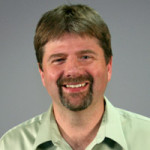 Paul Schrimpf
Executive Editor, Agribusiness Group
Meister Media Worldwide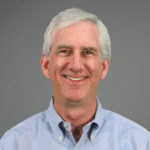 Gary T. Fitzgerald
Chairman/CEO
Meister Media Worldwide
1:15 p.m. – 2:00 p.m.
Keynote Address: Agriculture Outlook – Why Precision Ag Matters
The future success and sustainability of US agriculture depends on becoming more input cost efficient and adopting more conservation-driven practices. As both farmers and farm inputs companies evolve to the new order, adoption of existing and emerging technology at every level of the industry offers an opportunity to improve returns and reduce volatility. Zuckerberg provides a deep dive into the key variables driving the farm inputs and ag tech sectors, while highlighting the critical role that innovation will play as well as the importance of cross-industry collaboration.
Speaker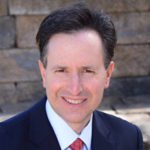 Kenneth S. Zuckerberg AIF® AFA®
Executive Director and Senior Analyst, Food & Agribusiness Research & Advisory
RaboBank
2:00 p.m. – 3:15 p.m.
The Global View of the Digitization of Agriculture
From smallholder farms in India to the vast operations of Brazil, precision agriculture is booming around the world even as technology adapts to regional growing conditions, cultures, and economics. Our expert panel from three key regions – Russia/Ukraine, South America, and Australia – discuss the latest developments and greatest opportunities.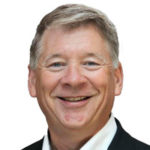 Robert Saik
Founder of AgriTrend® Group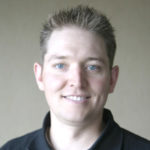 Kolby Nichol
VP of Business Development
Farmers Edge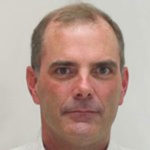 Jim Chambers
CEO
Observant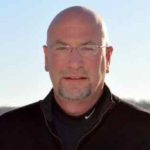 Dan Hodgson
President
FarmQA
3:15 p.m. – 3:45 p.m.
Networking Break
3:45 p.m. – 4:30 p.m.
Solving World Hunger with Ultra-High Volume Smart Sensors
This presentation will explore the sensing technologies emerging today and where efforts are underway to deliver ultra-high volume and ultra-low cost sensors for the next decade of innovation in the food-ag tech world. The MEMS and Sensors Industry Group and the role its Trillion Sensors (TSensors) initiative is playing to address these opportunities and challenges will also be described.
Speakers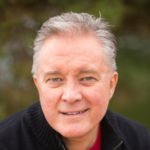 Stephen Whalley
Chief Strategy Officer
MEMS and Sensors Industry Group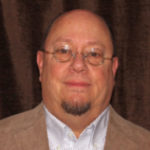 Robert OReilly
Senior Technical Staff
Analog Devices Inc.
4:30 p.m. – 5:30 p.m.
The Big Data MBA
Where does big data fit into crop production agriculture? Potentially everywhere. Bill Schmarzo, Chief Technology Officer for EMC Global Services' Big Data Practice and author of the book Big Data: Understanding How Data Powers Big Business, covers the most up-to-date thinking on the use of big data and casts food production's place in the big picture.
Speaker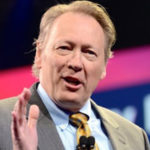 William Schmarzo
EMC Global Services
5:30 p.m. – 7:30 p.m.
Welcome Cocktail Reception
7:30 a.m. – 8:15 a.m.
Registration and Breakfast
8:15 a.m. – 8:30 a.m.
Opening Remarks
Speaker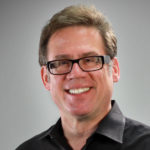 Jim Sulecki
Corporate Content Director
Meister Media Worldwide
8:30 a.m. – 9:15 a.m.
Digital Agriculture, Big Data and Cognitive Computing 
The digital revolution in agriculture is ushering a new era that goes beyond automation. Large amounts of structured and unstructured data can be exploited by "cognitive computing" systems to uncover understanding not obvious to the human eye. We'll explore existing applications today and discuss the challenges and opportunities ahead.
Speaker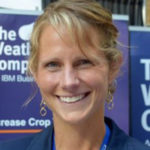 Carrie Gillespie
Agriculture Leader, The Weather Company (an IBM Business)
9:15 a.m. – 10:00 a.m.
Food Manufacturing and Precision Ag: The Emerging Links
Precision farming offers an answer to the heightened call among consumers, food retailers, and food manufacturers for more sustainability in the food system.
Speakers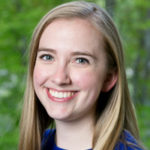 Katie Anderson
Sustainable Sourcing Manager at Environmental Defense Fund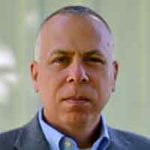 Paul Hishmeh
Data and Technology Director, Field to Market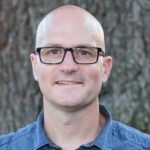 Dr. Daniel Sonke
Mgr., Ag Sustainability,
Campbell Soup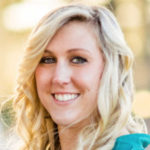 Rachel Grantham
Agronomist, Hog Production Division
Smithfield Foods
10:00 a.m. – 10:30 a.m.
Networking Break
10:30 a.m. – 11:15 a.m.
Solving Big Problems: Innovation Through Open Collaboration
How can open collaboration help an organization to reap the benefits of getting the right answer and achieve disruptive innovation? When properly implemented, open innovation platforms can deliver significant results, but they can also be frustrating to the point that many give up on them after the first taste of how it works produces unsatisfactory results. Learn how Syngenta's approach has successfully struck the right balance by scouting for talent while simultaneously searching for solutions to particular problems.
Speaker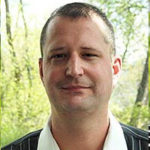 Joseph Byrum, Ph.D., MBA, PMP
Senior R&D and Strategic Marketing Executive in Life Sciences
Global Product Development, Innovation and Delivery – Syngenta
11:15 a.m. – 12:00 p.m.
Regulation, Policy, and Carbon Neutrality: Can Digital Agriculture Take Us There?
Agriculture is the largest anthropogenic source of NOx emissions on the planet. USDA and its partners are moving forward to reduce net emissions and enhance carbon sequestration by over 120 million metric tons of CO2 equivalent per year by 2025. This reduction is equivalent of taking 25 million cars off the road per year. The questions Dr. Khosla will answer include, how would we get there, how do we make agriculture CO2 neutral, does precision agriculture have a role, and what would it take for the U.S. to meet or exceed its goal of reducing NOx emissions from agriculture?
Speaker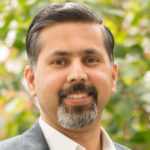 Dr. Raj Khosla
Professor and Assistant Dean
College of Agricultural Sciences – Colorado State University
12:00 p.m. – 1:15 p.m.
Networking Luncheon
1:15 p.m. – 2:30 p.m.
The Internet of Things And Its Impact On Ag
As the digital transformation continues, there is a lot of energy and perhaps hype around the Internet of Things (IoT). This set of technologies holds a lot of promise in assisting companies in providing better products and services, but navigating the IoT landscape is complicated. We'll explore some existing applications of IoT and discuss how this area might evolve.
Speakers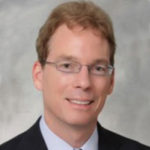 Ron Zink
Director, Mobile and Digital Applications
John Deere
Kip Tom
Chairman, Tom Farms, Leesburg, IN
Chairman, CereServ, Inc.
2:30 p.m. – 3:30 p.m.
Agriculture and Cybersecurity — It Matters
The value of agriculture and its increasing reliance on technology are the reasons that cybersecurity is now a major concern within the industry. The first President-appointed, U.S. Senate-confirmed chief information officer of the U.S. Intelligence Community offers the context, challenges, and future implications at the intersection of agriculture and cybersecurity.
Speaker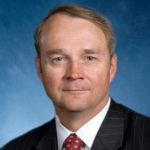 Dr. Dale Meyerrose
Major General, U.S. Air Force (retired)
President of the MeyerRose Group
3:30 p.m. – 4:00 p.m.
Networking Break
4:00 p.m. – 5:00 p.m.
Anatomy of Ag Investing: From Drawing Board to Reality
This panel of experts will provide insight on what technologies are attractive to investors today, and what it takes to successfully move a company from concept through to finished product.
Moderator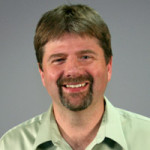 Paul Schrimpf
Executive Editor, Agribusiness Group
Meister Media Worldwide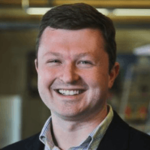 Kyle Welborn
Co-Founder/Partner
Cultivation Capital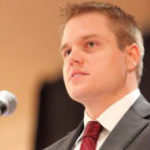 Ryan Rakestraw
Venture Principal,
Monsanto Growth Ventures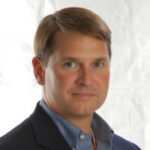 Rob Trice
Founder
The Mixing Bowl and Better Food Ventures
5:00 p.m. – 6:15 p.m.
Vision Networking Roundtables
Select a topic and a roundtable, join your peers and our conference speakers, and dive in to discuss the day's presentations. Delve deeper into complex topics, and help to shape the future agenda for precision farming the digitization of agriculture.
Roundtable discussions will include:
Data and the Distribution Channel for Ag Inputs

Technology and Logistics

Crop Traceability

Data Security

Internet of Things

Sensor Technology

Rural Broadband's Future

Precision in the Western Hemisphere (S. America, Ukraine)

Precision in the Eastern Hemisphere (Australia)

Sustainability and Precision



Research Through Open Collaboration

Tech Investment Outlook


Lessons from Other Industries
6:15 p.m. – 8:00 p.m.
Cocktail Reception
7:30 a.m. – 8:00 a.m.
Registration and Networking Breakfast
8:00 a.m. – 8:15 a.m.
Opening Remarks
Speaker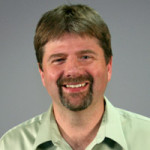 Paul Schrimpf
Executive Editor, Agribusiness Group
Meister Media Worldwide
8:15 a.m. – 9:15 a.m.
The Agriculture Perspective: Successes and Challenges in Building a Digital Strategy
This expert panel will focus on the challenges faced by the industry related to rapidly evolving and emerging data and precision ag technology, including providing value to producers, digitizing the producer experience, convincing producers to share data, and opportunities to partner and share data between agribusinesses.
Moderator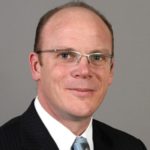 Rob Dongoski
Global Agribusiness Industry Leader
EY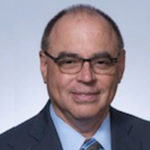 Ernie Chappell
President and CEO
EFC Systems, Inc.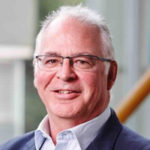 Brendan Deck
General Manager – North America
NuFarm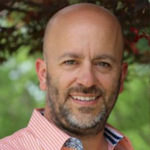 Rich Benner
Digital Commerce Strategist
Monsanto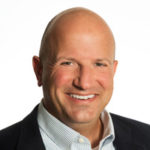 Dave Gebhardt
Global Director, Strategic Partnerships
GEOSYS
9:15 a.m. – 10:30 a.m.
We Are Not Alone: Lessons Learned from Other Industries
Agriculture does not walk the technology path alone. Industries including healthcare and oil & gas have met their own data challenges and have evolved systems that could have many applications to crop production agriculture. Gain a fresh perspective from their experiences and outcomes as they help to nudge their own industries up the data management curve toward practical solutions.
Speakers
Julie Parker
President
Tellus Geospatial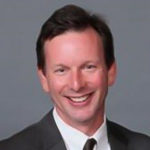 James E. Gaston, MBA, FHIMSS
Senior Director, Maturity Model Development
HIMSS Analytics (Healthcare Information and Management Systems Society)
10:30 a.m. – 11:00 a.m.
Networking Break
11:00 a.m. – 12:00 p.m.
Ag Technology's Bright Future: Where Do We Go From Here?
In this dynamic and highly interactive discussion, the panelists will summarize what they have seen and heard from throughout the event and provide their perspectives on the challenges and opportunities for precision agriculture moving forward. What solutions are ready for adoption in the short-term, what gaps exist for certain innovations to see adoption, and what key indicators should we look for that will signal a broader based take-up of precision ag technologies?
Moderator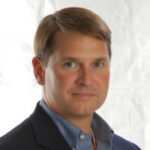 Rob Trice
Founder
The Mixing Bowl & Better Food Ventures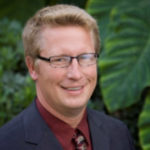 Nathan Dorn
CEO & Co-Founder
Food Origins
Max Bruner
Co-Founder and CEO, Mavrx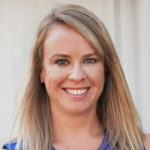 Seana Day
Partner, The Mixing Bowl