Afternoon
Optional Pre-Conference Tour 
Gain a hands-on and real world view from our two part pre-conference tour. Participants will experience the University of Arizona Controlled Environment Agriculture Center's Robotics System, as well as see the technology in action at a local growing operation.
Evening
International Reception 
Open to all attendees, the International Reception kicks off the Conference with a focus on networking and precision around the world.
Morning Sessions
Opening Keynote – Exploring the Connective Tissue
What is the connective tissue between existing and emerging technologies and how can this drive your business forward?
Row Crop Technology
Broad industry view – a look at key technologies in the market
Specialty Crop Technology
Broad industry view – a look at key technologies in the market
RA Offutt: Technology and the Fully Integrated Farm
M. Vincent Restucci, Director of Procurement & Business Technology, R. D. Offutt Company
A case study – one of the most progressive potato farmers in the US will offer a deep dive into his technology – driven operation.
Row Crop Track
Focusing on:
Sensors
Smart Irrigation
Specialty Crop Track
Focusing on:
Robotics
Post-Harvest Logistics
Evening
Networking Reception
Following the first full day of programming, the networking reception will feature optional roundtable discussions on defined topics.
Morning Sessions
IoT in Ag
Data driven farming is the future of agriculture. Explore how data, coupled with the farmer's knowledge and intuition about his or her operation, can help increase productivity, and also help reduce costs.
Roundtable: What's Now & What's Next for Farm Equipment
Some of the largest and most advanced equipment companies in the world share their insight on the future developments in hardware and software.
Eric Hansotia, Senior Vice President, Global Crop Cycle and Fuse Connected Services
David Larson, Vice President, Global Precision Solutions & Telematics – Technology Systems and Services
Additional Panelists TBA
Precision Around the World
Three 20 minute mini-sessions offer snapshots of international precision agriculture in key geographical areas
Row Crop Track
Focusing on:
Autonomous Vehicles
Specialty Crop Track
Focusing on:
Sensors & Irrigation
What Growers' Want
Closing Keynote
5 Questions to Guide Your Digital Transformation
Bill Schmarzo, CTO Global Services, Dell EMC
Schmarzo will pose the 5 questions that every organization needs to concern as they launch their digital transformation initiatives. He will introduce the Big Data Business Model Maturity Index—a guide for helping organizations understand where and how they can leverage data and analytics to power their business models—as well as discuss recent research with the University of San Francisco on determining the economic value of your data.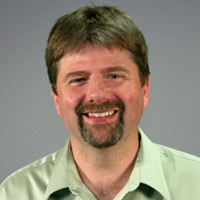 Paul Schrimpf
Executive Editor
AgriBusiness Group
Richard Jones
Executive Editor
US Horticulture Group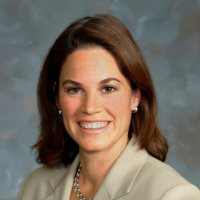 Lisa Prassack
Prassack Advisors